Cheap Lift Tickets. NJ. Catskills. Adirondacks. Pennsylvania.
With most of the region getting skunked in a big way (1-4 inches most places) on the last storm Super Bowl Sunday — almost all rain/ice for me in NW New Jersey — it looks like Southern Vermont and the Catskills are lined up for a solid 8'' to 1 ft dump this Wednesday (February 7th).
Still LOTS of good cheap lift ticket deals for anyone who gets in early and buys them tonight or tomorrow before the lift tickets go up to retail on Wednesday. If you are interested in Vermont / Maine + New Hampshire I split off the lift tickets to a separate post over here.
Skip to Cheap Lift Tickets: 33% off Hunter Mountain | 40% off Whiteface | 57% off Mountain Creek | 40% off Shawnee | 40% off Jack Frost / Big Boulder
Other than the above map (used for reference) the forecast snow total images below SHOULD update in real time as new forecasts are released by the NWS.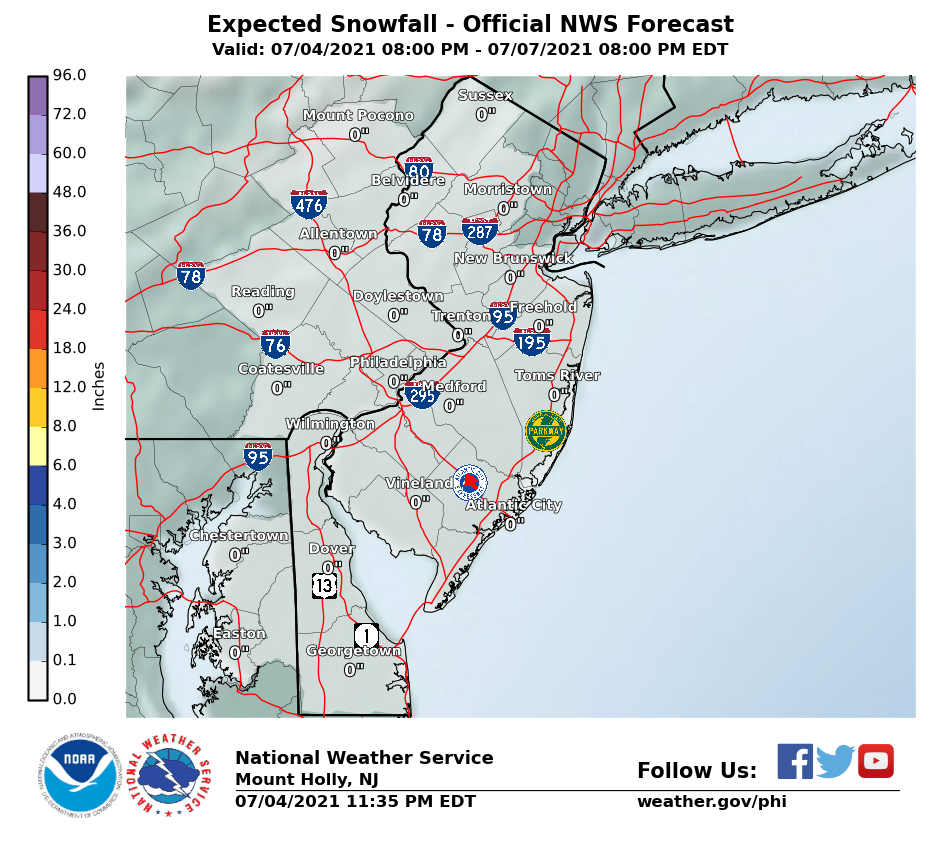 NJ / Pennsylvania
While the forecast for the local NYC/Philly mountains is looking a little icy / sleet-y my house (up Mountain Creek-ish) is looking like 3-5 inches maybe more. The Catskills are looking substantially better so head to Hunter for 30% off or so (scroll down) to max your snowfall.
Better yet Southern Vermont is slated for a full foot, but sans that, here are some options in the local region.
Cheap (57% off) Mountain Creek Lift Tickets

As mentioned Creek isn't slated for the biggest snow totals, but they do have some of the best discounts currently available on Liftopia. If you don't have a season pass and aren't looking to drive anywhere too far, Creek is a solid bet for 6 inches or so starting early Wednesday morning and snowing heavy all day (with some sleet / rain potentially mixed in).
There is a punchers chance of 10 inches + so keep that in mind!
For whatever reason the 1 Day Lift Tickets WITH a beer are $2 cheaper than the 1 Day Lift Tickets. I'll take it ha! These are all for Wednesday.
Cheap Jack Frost Big Boulder Lift Tickets (33% off)
JFBB always has some good discounts and Big Boulder is by far the cheapest spot to score a night pass. $20 is pretty awesome regardless of who you are and the park / rails / features are legit.
If you can't get off work to skip out to one of the bigger resorts consider jetting up to Big Boulder for a $20 spot late in the day:
For those not aware Jack Frost closes for the day at 4pm while Big Boulder OPENS for the day at 4pm. It's not a far drive but just something to keep in mind.
Cheap Shawnee Mountain Lift Tickets (40% off)

Closest mountain to me (grew up going here for Ski Club before MC became MC) is shawnee. Looking like 3-5 inches or so. If the Mountain Creek tickets sell out and you want someplace cheap this is a good option for Wednesday:
Until Camelback starts posting cheap lift tickets on Liftopia Shawnee and Jack Frost / Big Boulder are your best options in the Poconos.
Catskills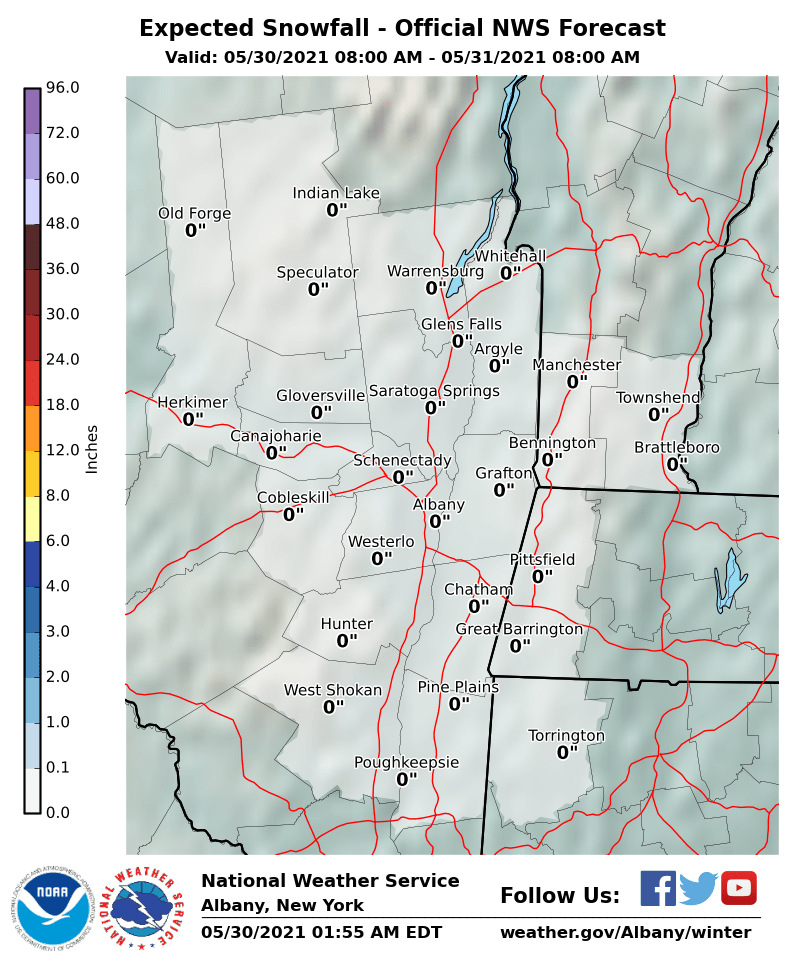 Catskills mountains are looking pretty sweet this time around. While there will almost certainly be some amount of sleet mixed in, 9 inches at Hunter (2 fewer than southern VT) is sounding pretty solid in exchange for cutting off an hour and a half less driving.
Cheap Hunter Mountain Lift Tickets (35% off)

Hunter still has some good discounts on 2 Day Lift Tickets but their single day passes are now only 27% off since the deeper discounted tickets are sold out. Hunter is pretty close to the sweet spot a far as I can tell and is a good combo of short drive / solid snowfall projection for the coming storm.
Northern NY - Adirondacks
While the snow totals are not going to be quite as big the snow quality is looking a lot better. Should be much less watery / wet and much more fluffy for whiteface and the Adirondacks.
Cheap Whiteface Lift Tickets (40% off)

Whiteface should have some great snow quality. If you aren't into the heavy stuff I would DEFINITELY consider this (again assuming you don't have a pass elsewhere). I have had some all time great sessions with 8-12 inches of snow and no one there (paid a lot more than $56 bucks too), this is for Wednesday:
Cheap Gore Mountain Lift Tickets (40% off)

Gore has some good options starting at $47.99 for Wednesday. If you want to make the drive they are going to be in that 10 inch storm total (6-12 inches) vicinity as it stands right now.
$47.99 — 40% off Gore Mountain 1 Day Lift Tickets (Wednesday)
Vermont
Southern Vermont has by far the best likelihood of 1 foot+ but for those of you with days to burn at Stowe on your Epic Pass, Northern Vermont is scheduled for round-abouts 8 inches. See Cheap Vermont Lift Tickets (for the Wednesday Feb 7 storm) over here.
Maine + New Hampshire
Looking like a minimum in the 8-10 inch range for most of the ski resorts in Maine and New Hampshire area. While that doesn't necessarily make it worth the trek from NYC / Philly, for those of you in Boston you have a wide variety of options available over here: Cheap Maine / New Hampshire Lift Tickets (for the Wednesday Feb 7 storm) over here.