The love is flowing Philly's way on this one. As much as I hate posting two Colorado deals in a row, this is a MUST book if you are in the Philly region.
Philadelphia to Denver usually runs $250 to $300 so this Trip is 60% off your average Flight price AND this is not on Spirit Airlines.
Availability is a little limited and the dates are at the END of April, so keep in mind that you may want to bring a downhill deck / longboard (or street skate for that matter) to limit the risk factor if your favorite mountain ends up closing a little early.
Lucky for everyone it looks like this week should be banger on the east coast with the projections for Hunter / Southern Vermont looking a little like this...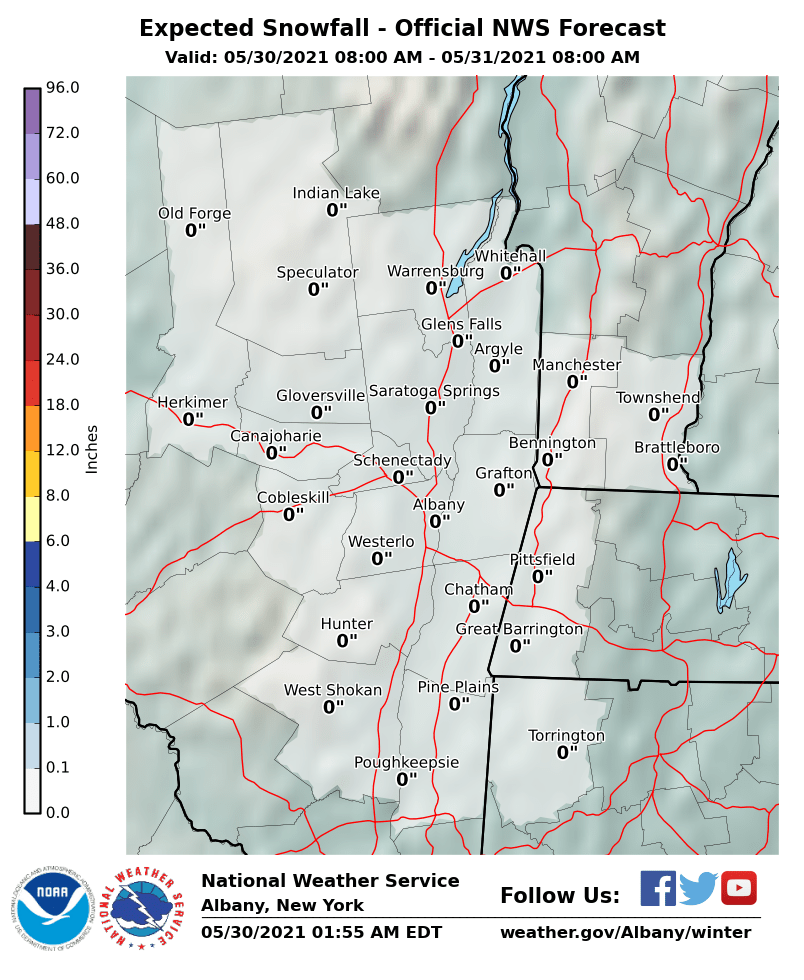 That being said, you can't have too much of a good thing.
For those of you I miss at Hunter Tuesday - Thursday, here's hoping you get out to Colorado on one of these ridiculous deals that keep dropping for NY/NJ/Philly.
Ski and Snowboard
Arapahoe Basin will be open. After that probably your next best bets will be Winter Park and Breck. Here's a Long List of 2016 Ski Area Closing Dates from last year (which will obviously be different from this year based on weather etc).
As mentioned before, bring a skate and enjoy the warm weather. Denver will be gorgeous even if the mountains are still occasionally getting snow.
Downhill / Longboard
Even if you get skunked on the snow, the roads are always going to be paved. By May a lot of them are going to have had a street sweeper run over them once or twice, to limit the gravel factor.
Stay in the lower elevations and you should be all good with the weather. Bring sun screen, a helmet and maybe even leathers if you are going to get into some of Colorado's more serious stuff (god knows there is plenty of that).